Jacobs story
It is hard to believe that a set of bruised knuckles was the impetus for one of the most significant industrial advancements in the 20th Century.
Arthur Irving Jacobs was never one for leaving things alone. He was always improving them - continually coming up with new ways of working and new gadgets to do the work. Before he was 30, "A.I.", as he was known, had perfected a new method for making bicycle spokes, and chains, plus many other manufacturing advancements.
On one particular occasion, he was working with an old style drill press, trying to hold the belt control with one hand, and applying the spanner wrench to the other. The wrench slipped and he badly battered his knuckles. A.I. knew there had to be a better way. In a matter of days, he had developed the first drill chuck with a toothed sleeve and key. A few months later, he founded what would become The Jacobs Chuck Manufacturing Company. The rest, as they say, is history......
The keyed chuck helped to transform the production process just at the time when industrial manufacturing was about to experience its most significant growth in modern times. Today, the concept of the original keyed chuck is an integral part of all drill chuck technology.
It has been applied to a wide range of applications, from the most sophisticated CNC machining to drilling with the smallest cordless portable drill.
The Jacobs Chuck Manufacturing Company maintains a global presence as a recognized leader in the design manufacture of precision tool and work holding devices for stationary equipment and portable power tools.
Finding a better way through world-class innovation and world-class partnerships - that's the driving force behind our business. It's a tradition that began with A.I. Jacobs a century ago when he set up his first network of distributors for the toothed sleeve and keyed drill chuck. It's a tradition we will carry forward with you.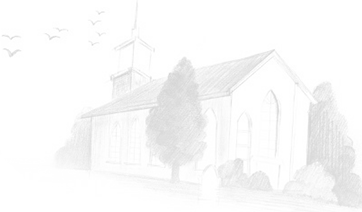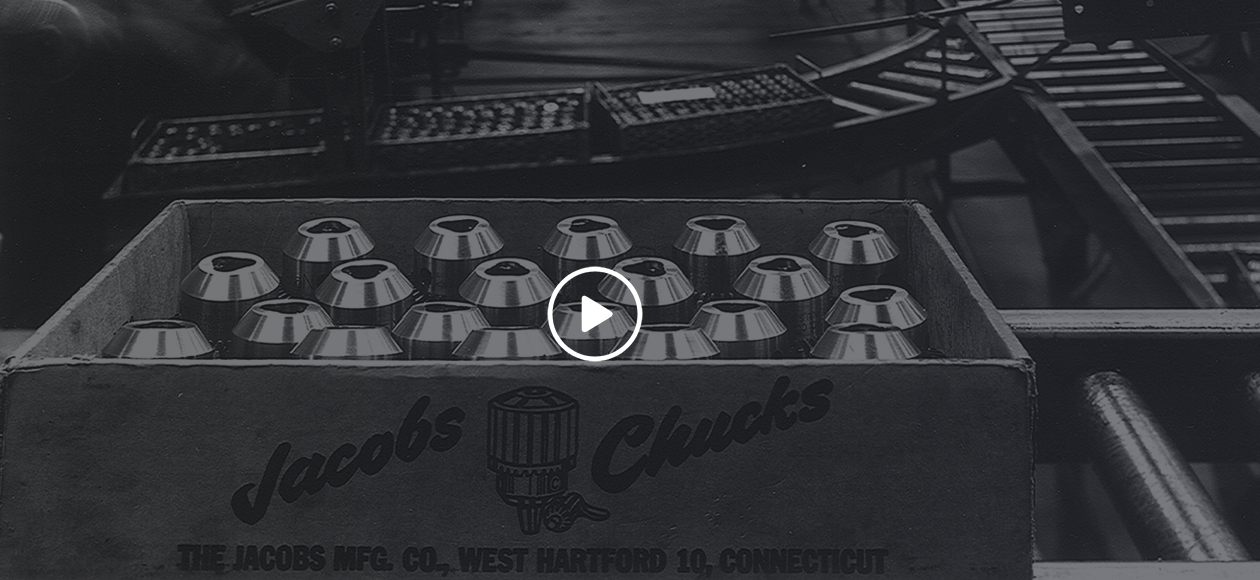 TIMELINES
1902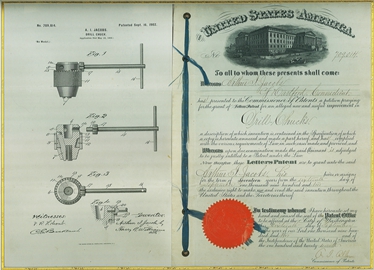 Jacobs First Dill Chuck Patent, Invented by A.I. Jacobs In USA
1916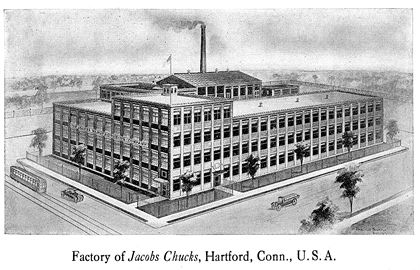 Jacobs First Modern Factory, at Park Street in Hartford, CONN, USA
1942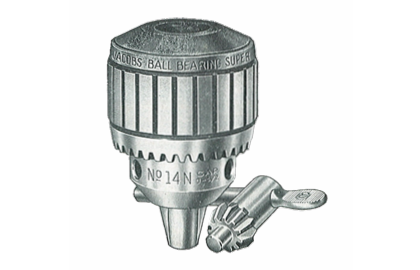 Jacobs® Ball Bearing Super Chuck® Launched
1943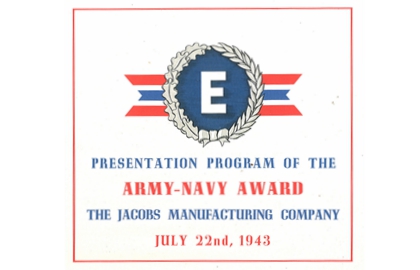 Jacobs® Chuck Manufacturing Company won the "E" Award from Army Navy of United States.
1949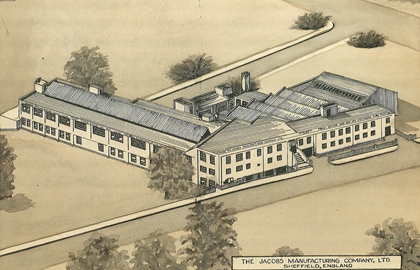 Jacobs Sheffield Plant Founded in UK
1953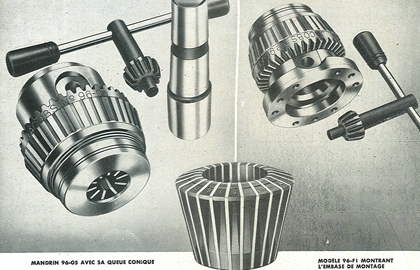 Jacobs Launched Lathe Collet Chuck and Rubber-Flex® Collet
1959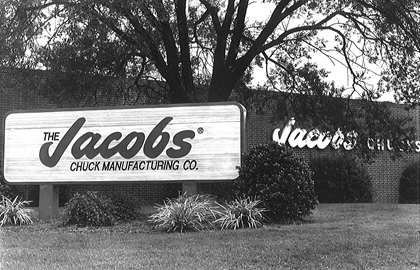 Jacobs® Moved Its Headquarters And U.S.Factory to Clemson,S.C.
1960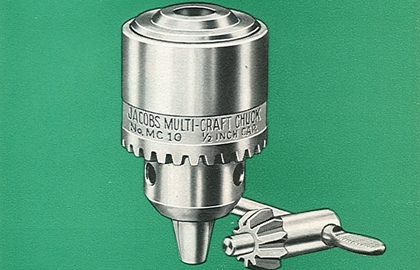 Jacobs® Multi-Craft® DIY Keyed Chuck Launched.
1986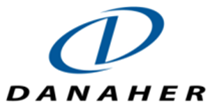 Jacobs Merged Into Danaher Group
1990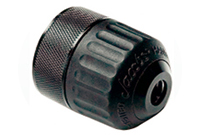 Jacobs® Portable Keyless Hand-Tite® Chuck Launched.
1993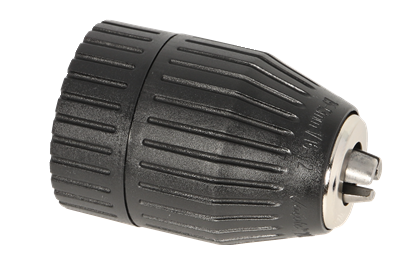 Jacobs® Hammerlock® ,A Positive Locking Mechanism Keyless Chuck Launched.
1996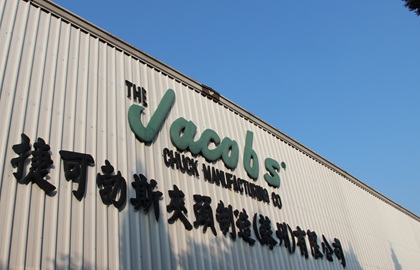 Jacobs® Chuck Manufacturing(Suzhou) Co.,Ltd. Founded
2001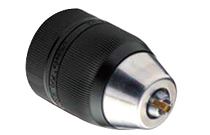 Jacobs® 500&700 Series Keyless Chuck launched,with new Hammerlock® and Anti-Lock® technology.
2008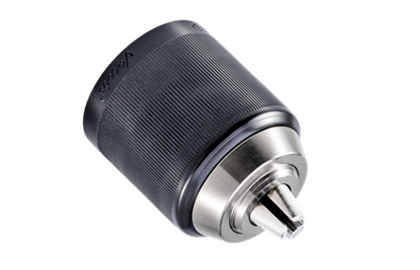 Jacobs New 4000 Series Chuck, A Compact Professional Chuck, Launched.
Shorter and Lighter
2010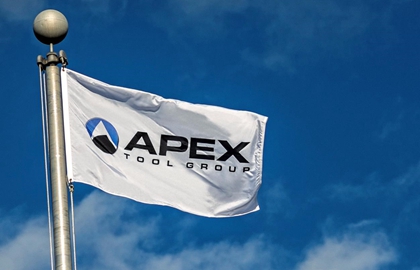 Jacobs Was Converted into A Member Of APEX TOOL GROUP.
2015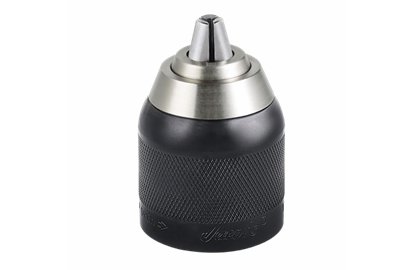 Jacobs New 5000 Series, A Enhanced Professional Keyless Chuck, Launched.
Stronger Locking Power.
2018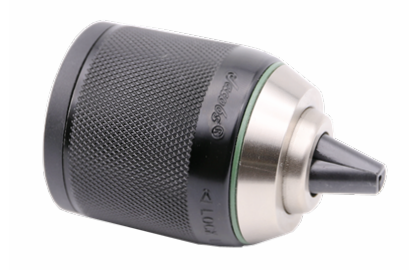 Jacobs Brand New 8000 Series, Ultra Professional Keyless Chuck, Launched.
Powerful Locking Mechanism, Robust and Heavy Duty.
Contact
Jacobs Chuck Manufacturing (Suzhou) Co,. Ltd.
No. 26, Baiyu Road, S.I.P. Suzhou, China
Postal Code:215021
Phone: +86 512 6761 6165
Fax: +86 512 67612066
Email: Sales@jacobschuck.com.cn

APEX Tool Group
Global Headquarters
910 Ridgebrook Road, Suite 200, Sparks, MD, USA
Postal Code:21152
Phone: +1 410 773 7800
http://www.apextoolgroup.com

APEX Facility and Distribution Center
1000 Lufkin Road, Apex, NC, USA
Postal Code:27539
Phone: +1 919 387 0099
Fax: +1 800 854 5137
Customer Service Phone: +1 866 907 9706

Contact Us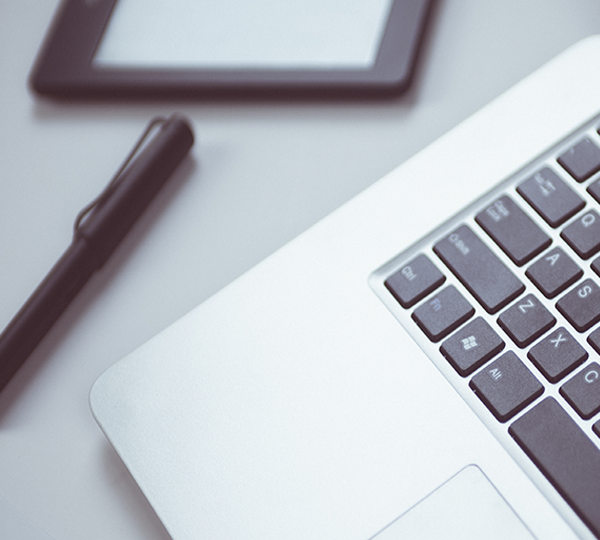 Quality Policy
We will supply quality products that comply with specified requirements and earn our customers' satisfaction through continuous improvement efforts, an effective quality management system, and the dedicated efforts of all employees.
Environmental Policy
Abide by the laws, Produce green products,
Reduce resource waste,
Prevent pollution continuously,
Promote environmental awareness.